Any organization that exposes itself to potential liabilities to others must employ methods of managing risks. Such risks include accidents in the workplace resulting in the injury of employees or customers, certain unknown fluctuations in the financial markets that could affect employee retention and hiring, and products liability. In short, there are a number of uncertainties grounded in the contingency and unpredictability of the world. Such facts eventuate the need for insurance and liability coverage for companies and individuals. The Risk Management Association is one such organization that gathers industry leaders to think together to improve the quality and reach of risk management solutions.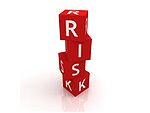 (image source: wikibon.com, open source)
This year the ROMA hosts the 2014 Annual Conference from 10/24 – 10/28 at the Marriot Wardman Park, less than a mile north of our DC Inn. One of our innkeepers (me) worked liability claims for two years. We hope industry leaders and other experts about risk management choose to join us at the Guest House.
Marcos, Innkeeper at American Guest House, a Washington, DC Bed and Breakfast